Apple sends out second beta for iOS 9.3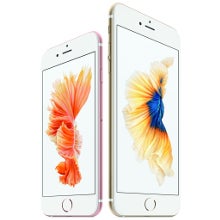 Earlier this month, Apple sent out iOS 9.3, beta 1.
This includes a change to Wi-Fi Assist
that allows users to see how much data they consumed using the feature. Now, iOS 9.3 beta 2 has been sent out. With a build number of 13E5191d, the biggest addition is a button in the Control Center that makes it easy to turn on Night Shift.
Night Shift is one of a number of additions coming to iOS 9.3. As the sun goes down in your area,
Night Shift has the screen move toward warmer colors
to prevent your eyes from straining. The bottom line is that you are supposed to get a better night of sleep without your eyes being subjected to so much blue light. The sunset for each iPhone user is computed automatically using the native clock and geolocation data.
Other features coming with iOS 9.3 include an improvement to Notes that makes it more secure. Once iOS 9.3 is disseminated, it will allow users to type important personal information in Notes. These messages will only be accessible with a fingerprint scan using Touch ID, or by typing in a password. Another new feature will allow
those owning multiple Apple Watches to pair them all on the same iPhone
.
Apple recently sent out iOS 9.2.1
which was basically a maintenance update that included security updates and bug fixes. But the real excitement is being reserved for iOS 9.3.
source:
AppleInsider