Apple says it would pay $1 per Apple iPhone to Motorola to license FRAND patents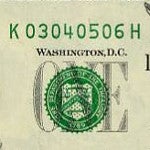 Apple's attorneys told the U.S. District Court for the Western District of Wisconsin that it would be willing to pay
$1 per Apple iPhone
to Motorola Mobility for the rights to certain standards-essential patents. But Apple's legal team warned that if the court sets a FRAND rate of over $1 for the patents, it will appeal the decision and fight using all options open to it. Apple's offer came after Motorola filed a
motion
for clarification and comes just five days before a trial is supposed to begin.
resolved in Apple's favor
.
Apple added that at next week's trial that it will use expert testimony and "
copious real-world evidence
" which includes "Motorola's other licenses which Apple says will point to a ceiling for how much Motorola can charge Apple for its FRAND patents. Apple also responded to a Motorola Mobility request for the Wisconsin court to allow a German court hearing a similar case to set a separate FRAND rate for Germany. Apple responded that since the Wisconsin case pre-dates the one in Germany, any rate that the Wisconsin court decides on should cover world-wide licensing terms.
source:
Electronista