Apple says Samsung should withdraw its U.S. legal claims as it did in Europe
33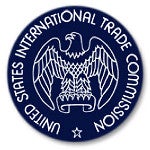 Facing the prospect of
getting hit with an anti-trust investigation by the EU for the alleged mis-use of its standards-essential patents
, Samsung decided to drop its requests for sales bans on certain Apple devices in Europe. The problem is that Samsung was using its standards-essential patents to try to win these injunctions even though Apple says it was willing to negotiate fair terms. Samsung denies that, saying that it had no choice but to take Apple to court since the company refused to negotiate the standards-essential patents on "
Fair, reasonable and non-discriminatory terms
."
Apple's filing on Wednesday with the ITC was a request to disallow Samsung's
motion
to strike new facts in the rivals' ITC battle. Apple says that if Samsung is willing to withdraw its demands for sales bans in Europe, it should be willing to do the same in the U.S. When Samsung pulled the requests for injunctions in Europe, the company said it did so to
protect consumer choice
. Those words might have come back to kick Sammy in the 'nads. Apple says that if its rival was willing to withdraw the motions for a sales ban in Europe for the sake of the consumer, wouldn't the American consumer face the same threat unless Samsung withdraws its U.S. claims?
Apple's "what's good for the goose is good for the gander" legal theory might hold some water with the ITC, which will rule on Samsung's request to strike Apple's filing of its Notice of New Facts. You can check out all of the legalese in the document below.
"Simply put, Samsung's pursuit of exclusionary relief on declared-essential patents in this investigation is equally as harmful to American consumers as Samsung's pursuit of injunctions on declared-essential patents in Europe was harmful to European consumers. Having withdrawn its injunction requests in Europe, Samsung should now withdraw its exclusion-order request here. If it does not, Apple respectfully submits that the Commission should give the new facts set out in Apple's Notice due consideration as the Commission adjudicates the issues under review and the public interest."-Apple's filing with the ITC
source:
FOSSPatents
via
AppleInsider