Apple rests its case in second patent trial; Samsung starts calling its witnesses
20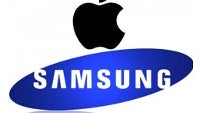 On Friday, Apple rested its case in its second patent trial against Samsung. Thus, the Korean manufacturer started presenting its defense. Samsung's first witness called was VP of Android Engineering, Hiroshi Lockheimer. He was put on the stand to prove to the jury that certain features were invented by Google before they were ever patented by Apple. He also spent time on the stand, explaining how Android worked, and the differences between Android and iOS.
Lockheimer testified that at the beginning, the Android team consisted of 20 to 30 people, a number that more than doubled by the time the
T-Mobile G1
was launched. Today, the executive has 600 employees working under him. But the Android executive wasn't on the stand to discuss that. Under oath, he said that some of the features that Apple is suing Samsung over, were already on the Android OS, used on some devices like the
Samsung GALAXY Nexus
. Certain features, outside of the "slide-to-unlock" tool, were already invented by Google, according to Lockheimer, before Apple patented them. This is why Samsung says that Apple's suit is an "
attack on Android
." Apple believes that Samsung copied Apple's designs, illegally used its patents, and then priced its phones and tablets below iPhone and iPad prices.
"We liked to have our own identity; we liked to have our own ideas. We were very passionate about what we were doing, and it was important that we have our own ideas."
-Hiroshi Lockheimer, VP of Android engineering
Future witnesses expected to be called by Samsung include executives Dianne Hackborn and Cary Clark. Both are going to tell the jury all about the design, and development of the Android OS. If you're wondering why Apple doesn't sue Google directly, it is because Google does not make the hardware. Still, if Apple wins this trial, it is believed that Google will make some changes to Android
The trial resumes on Monday and testimony from 17 witnesses is expected to be heard, mostly by reading through depositions and putting them on the record. There is a chance that Judge Lucy Koh will ask Samsung to cut down that number. The Cupertino based tech titan is seeking $2.19 billion from Samsung, and a sales ban on the infringing products. Samsung is seeking $7 million from its cross-complaint.
source:
CNET
,
AppleInsider