Apple improves transparency about personal data usage with new rules for app developers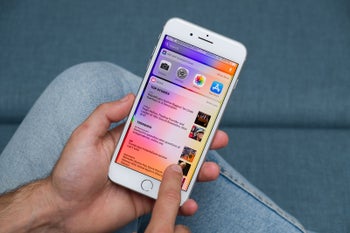 As users, we often "pay" for free apps and other digital goods with the information about our digital habits and preferences. Most often we know about it, but sometimes developers are not completely honest about the data their app is gathering and how it's being used. To solve that problem, Apple has prepared a new set of rules for developers that want to use its App Store.
The new rules require that every app has a link in its description that takes users to its privacy policy page. Until now, the requirement existed only for apps that have subscriptions, but once the new rules go into effect on October 3rd, even apps that don't use the internet for their functionality will have add it.
Apple also specifies exactly what the privacy policy page should contain: the specific user data the app is collecting, how the app is collecting said data and how it is then using it. The explanations should be clear and easy to understand by the users. The developers must also include which of the data is stored long term and how a user can opt out and request removal of the personal info.
The privacy policy information contained on the page must be valid not only for the developer, but also for any third-party company that's involved with the workings of the app.
Revelations about misuse of user data have become commonplace in the tech world, and if
Facebook
and
Google
can be caught red handed, who knows what smaller developers might be getting away with. With these changes Apple is giving users more awareness, but in the end, it's up to the individuals to vent apps that reach too deep into their privacy.