Apple reportedly considering six-core CPU design for next year's A10 SoC
64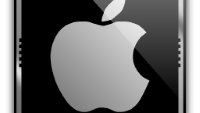 The chips that power the Apple iPhone have always been a point of interest, for they might seem puny on paper in comparison with, say, Qualcomm and MediaTek's hi-end silicon, yet they produce rivaling performance in benchmarks. Take, for example, the Apple A9 ticking inside the iPhone 6S and 6s Plus. Following the September 9 Apple event, we've gotten to know that the chip, which scored some of the highest results pulled off by an ARM-based processor, comes with just two 64-bit CPU cores, clocked to a maximum of 1.8GHz each.
Meanwhile, Qualcomm's hi-end Snapdragon 810 and 808 chips have eight and six cores each. Two cores may not sound very impressive, but the A9 does run iOS 9 like it was always meant to do that, right?
Turning our attention to the latest rumors, we heard something that sounds downright controversial! Originating from a source that's been credible with hi-end chipset data in the past, the rumor is that Apple will increase the A10 CPU's core count to a whopping, by conservative Cupertino CPU design standards, six cores. Reportedly, Apple expects to step up multithreading performance with this decision.
In a less puzzling move, though, Samsung and TSMC's 14nm or even 10nm fabrication processes could be employed for producing the chipset. Even Intel gets a mention as a possible production partner, but that would be a huge first for both companies, so we're not particularly invested in this opportunity.
In a hypothetical scenario, a thoroughly optimized six-core ARM chip could let Apple further increase the battery life of iOS devices by coming up with a more power-efficient design. The ninth instalment of iOS already saw the implementation of a power saving mode, along with the usual performance optimizations.
Ironically enough, while Apple is rumored to increase its CPU's core count, Android chipmaker Qualcomm is actually reducing the number of cores to four for its upcoming flagship processor,
the Snapdragon 820
. Interim, MediaTek is experimenting with a ten-core setup for its upcoming
Helio X20 architecture
. The chipmaking industry seems to be in an experimental mood, overall. We remember a time when just one core was enough for everybody, but there, that's technological progress for you!
via
G For Games