Apple renames its stores to just 'Apple' to put people's hearts in the right place
16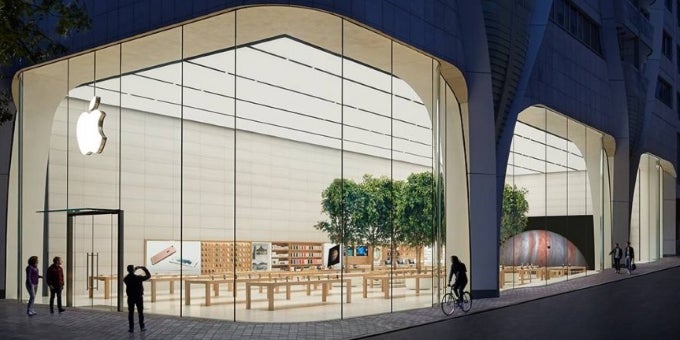 The Apple Store has always been more than just a store. It's a shiny, sqeaky clean place for folks to hang out, interact with sleek Apple products, use the free Wi-Fi, grab a coffee, and have a jolly good time. It makes sense that Apple would like its retail outlets to be known as more than just "stores," given that buying an iPhone or a Mac is just one of the many things one can do inside them. Hence, it's began with a new branding that puts things in the right place.
All of Apple's store pages now refer to outlets by names like "Apple Union Square" and "Apple Valley Fair," dropping the "store" part completely. It's a fairly recent change that's began somewhere in the last week. Moreover, Apple sent a memo to its retail employees to let them know the "store" branding is gradually being done with, removed from both online and offline locations.
With places like Apple Union Square featuring activities like an outdoor plaza with musical performances and a video wall showcasing the art of aspiring artists, photographers, and musicians as part of year-round programs, events, and classes, the new branding is certainly more appropriate. It also won't make a world of difference to customers, who have been referring to Apple stores as simply 'Apple' for a long time.
source:
MacRumors
Recommended Stories