Apple reminds us that it's Global Accessibility Awareness Day this Thursday through a series of inspiring videos
6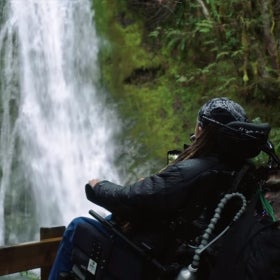 Apple is a company with a long history of always working towards making its products accessible by everyone. It is always trying to improve support for disabled people that can't use the most commonly developed interfaces for one reason or another.
Mark A. Riccobono, president of the National Federation of the Blind, said that
"Apple has done more for accessibility than any other company to date."
Even Stevie Wonder praised Apple for its huge advancement in making its hardware and software designs with accessibility in mind.
"There's nothing on the iPhone or iPad that you can do that I can't do,"
the legendary musician said.
And since Apple is very serious about accessibility, it made sure to remind us that it's Global Accessibility Awareness Day tomorrow through a series of inspiring videos on YouTube that you can see below. Each one of the 7 clips tells the story of a different disabled person that uses Apple's products to help them overcome their impairment.
The series is titled "Designed for everyone" and goes to show how technology can change people's lives for the better. We can only praise Apple, and the tech sector in general, for continuing to work towards better accessibility every day.
via
AppleInsider