Apple ready to air two new iPhone 5 ads for Thanksgiving, watch them here
32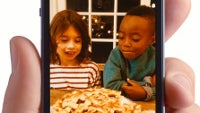 With Thanksgiving right around the corner, Apple is ready to air a couple of new iPhone 5 ads bringing the spirit of turkey, pie and family, and reminding you of two more reasons to buy the new iPhone.
The first TV ad is called orchestra and brings forward the iPhone's noise cancellation prowess, illustrating it nicely with a maestro quieting down an orchestra just as that second mic does with background noise during calls.
The other ad, named turkey, shows how Photo Stream makes it possible to easy share pictures with the people you want to.
Both ads come in the typical simple Apple style where the company just focuses on one feature. It's all peaceful unlike some of its rivals bashing around, so you'd probably enjoy watching those. Take a look below.
source:
Apple