Apple radio coming in 2013, causes Pandora stock scare now
43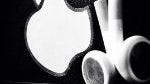 We originally hear the rumor that Apple was getting ready to launch
its own streaming radio service
back in the beginning of September. Now, the rumor is back and the new info claims that Apple will be getting ready to take on Pandora, Spotify, Songza and the rest as soon as Q1 of 2013. The rumor back in September came from long time Apple confidant
The Wall Street Journal
, this time around the new rumor comes from
Bloomberg
.
According to
Bloomberg
, Apple is finishing up the deals to make the service a reality, and should have the talks concerning ad revenue sharing done by mid-November. Tim Cook is said to be more accommodating on the ad revenue sharing than Steve Jobs ever was in an effort to compete with Google in the mobile ad space. Apparently, Tim Cook has already begun
charging less for mobile ads, and agreed to share more of your personal data
(though not necessarily personally identifiable data) with advertisers. Once the money is all sorted, the radio service should launch in Q1 of 2013.
The crazy thing about this announcement was that once the rumor went live, Pandora's stock had to stop trading because the news caused a sell-off that dropped the stock price as much as almost 15%. Pandora's stock dropped almost 22% back in September after the same rumor, but that was a slower drop in which the stock took 4 days to bottom out. Pandora's stock ended today down just under 12% after a slight bounce-back though.
Of course, Pandora isn't the only competition for Apple in this space. There's also Spotify, Songza, Slacker, Rdio, Last.fm and more, not to mention unlimited music streaming services from Microsoft, Sony, MOG, and others. It's a pretty competitive field, but obviously Apple has the iTunes/iOS advantage which can never be taken lightly.