Apple may be working on streaming radio service
17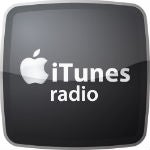 It seems that Tim Cook may have looked around at services like Pandora, Slacker, or Spotify radio, and thought, "Apple could do that. We've got iTunes, so why not?" And, that's all it would take for the idea to start. Now, it looks like Apple may be about to launch its own streaming radio service.
As it seems most Apple leaks go, this information comes via the
Wall Street Journal
, which has broken far too many Apple news stories to be coincidence. At this point it feels like the
WSJ
is really part of the PR team with Apple, sending out interesting "leaked" info whenever the news turns too far towards competitors (like Nokia, Motorola, and Amazon.)
The story says that Apple is not only working on its own competitor to Internet radio services like Pandora or Slacker, but that the service may be announced next Wednesday. Along with the new iPhone, the new iPods have been rumored to be part of the announcement, which would make sense with this product. iTunes Radio (not the official name) would be just like Pandora-type services in that it would use magic to build playlists based on a certain song, artist, or genre that you want to hear. It makes perfect sense that Apple would do this, given all of the information it has gathered about listening habits via iTunes. It would basically be making a Genius mix with all music, and not just what's in your library.
The big trick is that Apple is apparently attempting to broker its own licensing deals with record companies, rather than pay the government-set rates paid by Pandora. Because of iTunes, Apple certainly has a lot more power over recording companies than Pandora, so we would expect Apple to be able to make those deals.