Apple gets the EU off its back by paying a hefty $15.3 billion tax bill
25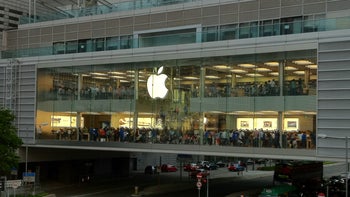 Everyone knows that making a lot of money means paying a lot of taxes. And while corporations often find ways to reduce the amount of money they have to pay in taxes, Apple's plan for that in Europe didn't quite work.
The US company had an arrangement with the Republic of Ireland that gave it a special tax rates that went as low as 0.05%. While the deal worked great for both parties, the European Commission, vigilant as always, looked into the matter and in 2016 deemed the preferential tax rates illegal, on the premise that they are giving Apple an unfair advantage over its competitors in Europe. The decision was welcomed by the US government as well, since companies using Ireland as a tax heaven often pay less taxes in the States as well. Making Ireland a less lucrative destination for corporations might bring some of that cash back into the US economy. As a result of the ruling, Apple was ordered to pay the missing amount of taxes owed between 2003 and 2014, $15.3 billion in total, of which $1.4 billion is just interest.
Apple and Ireland's government appealed the EC's decision, but after the appeals failed, Apple paid part of the sum, $1.76 billion, this May. Now the company has transferred the rest of the money, about $13.5 billion, which has triggered an immediate response from Commission's officials.
The spokesman for the EC commented on the matter, saying that one of the commissioners will be proposing withdrawal of the court action against Apple, meaning they're considering the case resolved. Not surprising, after all, it's not every day you receive several billions from a private company.
Apple isn't the only company using Ireland for its preferential corporate tax rates, Google, Facebook and Microsoft, among others, also make use of those. The Commission's success in Apple's case might bring changes to the way other companies conduct business in Ireland.
Recommended Stories