Apple patents new screen technology that may allow it to create thinner devices
32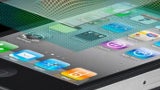 Well, well, well, what do we have here? A brand new patent has been granted to Apple, which has to do with a new screen technology conceived by the company. Apparently, the way things currently stand, the digitizer (the touch-sensitive element) of the screen is being placed on top of the LCD panel, but with this new patent, Apple envisions the idea of integrating the digitizer withing the LCD panel itself. According to the patent description, this can be achieved in a number of ways. Obviously, this might allow the company to produce even thinner devices for its customers to enjoy. The question is, how comfortable would extremely thin devices be to hold and work with?
Here's brief description of the new patent:
Disclosed herein are liquid-crystal display (LCD) touch screens that integrate the touch sensing elements with the display circuitry. The integration may take a variety of forms. Touch sensing elements can be completely implemented within the LCD stackup but outside the not between the color filter plate and the array plate. Alternatively, some touch sensing elements can be between the color filter and array plates with other touch sensing elements not between the plates. In another alternative, all touch sensing elements can be between the color filter and array plates. The latter alternative can include both conventional and in-plane-switching (IPS) LCDs. In some forms, one or more display structures can also have a touch sensing function. Techniques for manufacturing and operating such displays, as well as various devices embodying such displays are also disclosed.
More info about the patent and technology behind it can be found in the Source link.
source:
USPTO
via
BGR
Recommended Stories