Apple patents a recipe for its own restaurant order and reservation system
7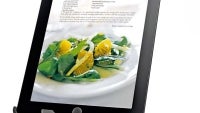 A recent Apple patent application details an ambitious project for a service network. It aims to make placing orders and reservations in venues (restaurants in this particular case, but the concept is applicable to movie theaters, repair shops, museums, too), and receiving recommendations more efficient by using connected devices. Apparently, the traditional experience of phoning a restaurant to reserve a table, spewing your orders to a waiter and holding your hunger until the meal shows up is obsolete in Apple's vision for the non-distant future. The patent notes claim that the traditional restaurant system is dependent on the waiters' availability, riddled with idle times for customers who don't get served within reasonable time after sitting, and impractical for a busy restaurant, whose waiting list is erratic. Anyone who has spent 30-40 minutes waiting after an order, only to end up with a disappointing meal and the decision to "never eat at that place again", can relate to Cupertino's perspective.
So, how will Apple make the restaurant business think different? Well, the patent application describes a complex network of connected devices, in which venues are recognized as "points of interest" that offer specific "resources" placed on a digital "waiting list" of customers who wait for the right to temporarily use them. It may sound like law-speak, but it's the exact reality. Said points of interest can be physical of virtual, as in a queue to play an online game, for example. But, in the spice-scented context of a restaurant, the digital waiting list can include a separate entry for each seat in the house, with an estimate of how long it will remain occupied. Said estimate can be calculated dynamically, depending on variables – for example, how many customers are sat on the table, how many and what kind of meals they have ordered, and how long it usually takes everyday customers to finish those same meals before paying and leaving.
The system doesn't work only on the restaurant-side. Customers will be able to use their iDevice and fingerprint-secure Apple ID to communicate various requests, or to transmit a personal profile with information about their diets, allergies, and favorite menu items. The digitized waiting list can also be accessed on-line, leading to other possibilities. For example, if a customer is looking for recommendations for places to eat, he will be able to narrow his preferences to restaurants who will have a free table in a set amount of time, or request to eat at a specific place and receive an accurate determination of when a table will be available. If no empty spot is about to emerge anytime soon, the client can receive other recommendations for similar restaurants, according to factors like cuisine, ethnicity, price point and seat availability. The system can push notifications to mobile devices when a customer is in the waiting list, or a point of interest is ready to accommodate the client.
On paper, Apple's concept for a restaurant service network definitely makes it more convenient for both customers and managers to fulfill their needs. Besides, establishments that have their staff utilize mobile technology and data to service customers have been around as far back as the PDA-devices era. Apple's idea, credited solely on Wireless Coexistence Engineer Sarin Mehta, isn't particularly ground-breaking, but it seems focused and not too ahead of the times. Essentially, it uses already available technology to make a historically cumbersome process more efficient.
Chances are we will see such a product enter the market sometime in the future, regardless of whether it's made by Apple or not. But no one can tell us exactly when, and if this project will become a reality.
source:
US Patent and Trademark Office
via
Patently Apple