Apple patented a camera remote control with notifications and photo editing
9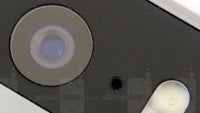 Apple has filed a patent applicationfor a camera remote control. The possible product looks unexpectedlybasic for something designed in Cupertino, but it has powerfulfunctionality. What we have at a glance is a little rectangle with atouch-screen display, playback buttons, power buttons, and fouradditional hardware keys that connects to the iPhone via Bluetooth.
The remote offers full camera control - changing modes, shutterspeeds and frame rates, turning activation on or off, and the like.Also, the device touts a notification system that lets it show theiPhone or iPad camera's status via its display and lights - forexample, whether the camera just took a picture, is still recording,is on or off, and vice versa. In addition, users will be able toreplay photos and videos, and remotely edit images directly on theremote's display.
It is not yet known when, and if thisaccessory will appear on the market. The patent was filed back in2009.
Speaking of Apple cameras, the upcomingiPhone 6 will reportedly feature optical image stabilization fromInvenSense. The same company has supplied up to 157 million componentunits to Samsung for its Galaxy smartphones. Other reports indicatean 8MP Sony sensor and 6p sapphire lenses.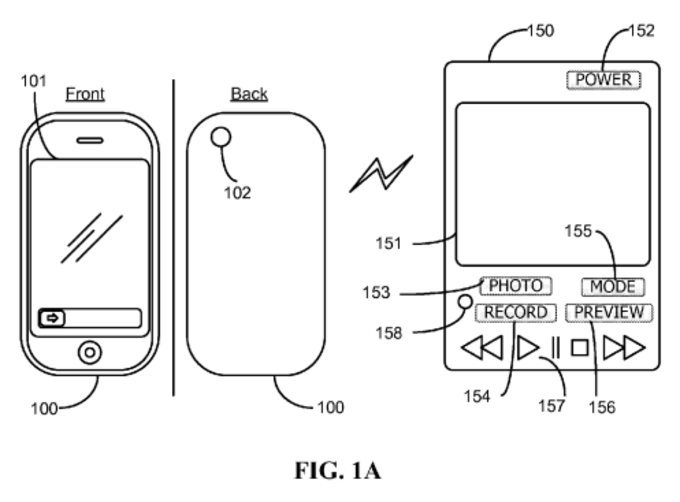 source: USPTAvia AppleInsider