Apple patent uses facial recognition to change settings and filter content
14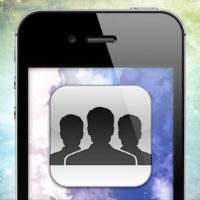 For quite a while now, users have been requesting that Apple add multiple user support to iOS. Android added multiple user support for tablets in 4.2 Jelly Bean. The theory is that neither Google nor Apple has added multi-user options to phones because Nokia owns a patent on that (which feels like another failure by the USPTO), although that doesn't answer why the iPad doesn't offer the feature.
Cynics may claim that Apple simply wants to force customers to buy multiple devices rather than share one. Or it could be that Apple is working on the feature, but isn't happy with the implementation, and hasn't released it because of that. A new patent seems to indicate the latter, because Apple is obviously tinkering with multiple user features.
A newly granted patent by the USPTO is called "Personal computing device control using face detection and recognition"; and, as you can say about so many patents granted by the USPTO, it sounds quite a bit like at least one existing technology - Microsoft's Kinect. The feature would use facial recognition for security, but also to personalize a device for multiple users - changing settings and even hiding certain content like personal messages.
We should note that Apple's patent was filed back in 2008 and just granted today, so there is absolutely no indication that this implementation will ever find its way into an Apple product. Given how long ago it was filed, it certainly doesn't seem to have anything to do with Apple's recent purchase of PrimeSense, the company behind the original Kinect technology, but now that Apple has the patent, it could very well use it.