Apple organises health challenges for employees, hands out t-shirts and pins as prizes
4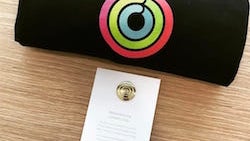 Back in February, Apple published an ad video for its Smart Watch Series 2, called "Close Your Rings" (see below). The video focused on Apple's Activity app and features people filling their Activity rings, as they take on different sports. The app lets you track and share various components of your work out, and brought attractive swimming features for Series 2's water resistant profile. It now seems like Apple has involved the app in an internal corporate incentive for employees only, allegedly providing physical goods as rewards for members of staff, who fill their Activity rings. According to a report by French website WatchGeneration, Apple has been sending participants t-shirts and pins as prizes in the #CloseTheRings competition. Way to keep staff fit, eh?
The prize t-shirt features black fill background, with a completed rings image on the chest, while the pin represents a single metal dot, with three rings engraved on its face. To give the whole thing a more competitive pinch, the pins come in bronze, silver and gold colors for different levels of achievement. Bet you the world that these will be a pricey collectible for Apple maniacs twenty years from now.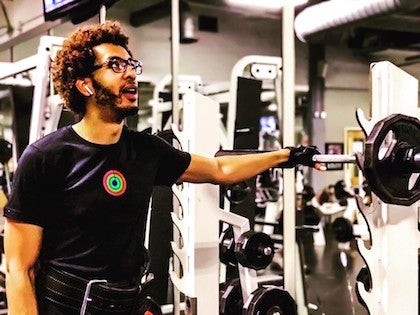 Apple employees took to Twitter to show off their Activity ring t-shirts
The staff challenge is aimed at promoting regular physical exercise, which is often difficult to get in a 9-to-5 deadlock. In order to participate, employees would need to enter their unique code into FitNow's Challenges app, which Apple uses to host the incentive.
The app resembles the social functionalities of Apple's own Activity, where you can share scores and compare with friends.
This whole ordeal kind of resembles a real life sports MMORPG, where you are your own avatar, who does stuff to get trophies and unlock achievements. But it's even cooler here, as you can also show off sweaty and pumped up pics on Instagram and Facebook.