Could Apple be making another "ugly" battery case for the iPhone XS?
21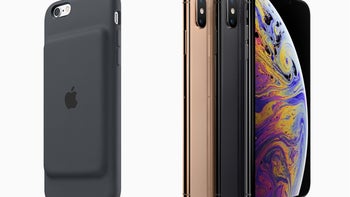 About 3 years ago, Apple launched its own battery case, called the Smart Battery Case, compatible with
iPhone 6
,
iPhone 6s
, and
iPhone 7
. The accessory drew a bit of controversy due to its looks — the battery was smaller than the case and located at the center of it, making for a weird and unsightly hump on there. Granted, we'd say that quite a lot of the battery cases are inherently unsightly simply due to the fact that they need to actually house an external battery and connectors.
The Smart Battery Case hasn't been updated since release, so there's no way to fit one on your
iPhone X
,
iPhone XS
,
Max
, or
XR
. So, are we going to see a second generation of Apple battery cases?
According to an icon found in watchOS and
posted about by 9to5Mac
, yes we will.
The component is found in watchOS 5.1.2 beta 2 and is a part of the battery status widget — the element, which lets you see the battery levels of all your connected Apple devices. Apparently, the icon for the Smart Battery Case has changed. See for yourself: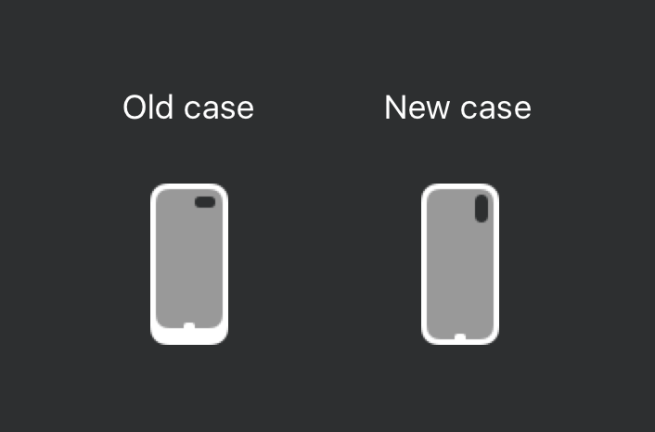 We can very clearly see that the new design has been made to fit the vertical camera module, found on the new generation of iPhones. Also, it does away with the ugly chin, so kudos for that!
Is this kind of leak reliable? Well, an iOS beta element leaked the iPad Pro — with thin bezels, no notch, and no home button — way back in August. If Apple has a product made into an interface icon, it's pretty safe to say that said thing is about to hit the production lines if it hasn't already. Of course, the company can always pull the plug in the last minute, so don't take this as a 100% confirmation... but that Apple is seriously looking into it at least.
Which phones will the battery case be compatible with? Our bets are on the iPhone X and iPhone XS. Apple seems to be holding out on accessories for the iPhone XR and, based on previous release history, it also doesn't feel like the Plus or Max models need their own battery case.
Of course, we could be proven wrong, but that's our best guess.