Apple might add optical zoom camera and 3GB of RAM to the iPhone 7 Plus for DSLR-like photos
46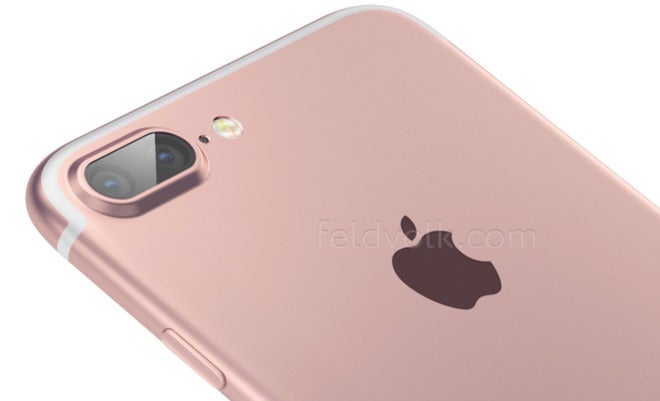 In his latest note to investors, KGI Securities analyst Ming-Chi Kuo who boasts the best track record of
"it-all-came-true!"
iPhone predictions, claims that Apple will ship a dual-lens iSight camera in all iPhone 7 Plus models. His sources say that the technology will grant the handset optical zoom capabilities, albeit somewhat limited by practical design constraints. Still, this multi-lens system is expected to output the closest to DSLR-quality images a smartphone has ever come up with. Reportedly, Apple is using innovations
developed by LinX
, the imaging company it acquired last year for $20 million, in addition to camera modules supplied by Sony and LG Innotek.
Although Apple may have considered shipping two different iPhone 7 Plus models — one with the dual-lens camera, and another without it – Kuo claims the company has mercifully opted to make the dual-cam standard on the upcoming phablet. Moreover, the analyst believes Apple will add another gigabyte of RAM memory to the iPhone 7 Plus, increasing it to 3GB in total. This is meant to boost the smartphone's new image processing capabilities, among other things. Meanwhile, the smaller 4.7-inch model will come with the standard 2 gigabytes of RAM, and won't get a dual-lens version either. Ming-Chi Kuo believes that Apple might ship between 20 to 30 million iPhone 7 Plus units in the second half of 2016 alone.
These rumors correlate with
recently leaked schematics
that portray the alleged iPhone 7 Plus with two cameras on its back, while the 4.7-inch flavor appears to feature the traditional single-lens design. Moreover, it is possible that the big iPhone will receive the Smart Connector which Apple debuted with the iPad Pro. In the tablet's case, the port is used for charging and connecting specific accessories, such as keyboard covers.
Previously, the analyst asserted that the upcoming iPhones won't feature many technological innovations and design improvements. However, his sales predictions implicitly suggest that the dual-lens camera with optical zoom – a first for modern-day smartphones – might win plenty of consumers over. Still, it looks like the most radical stunt Apple might pull off with its best-selling product will be getting rid of the 3.5mm audio jack for good. More impressive technological and design changes are allegedly held in store for the 2017 iPhones.
source:
AppleInsider