Apple may be looking to add public transit to Maps
19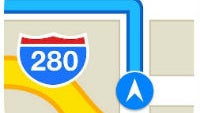 Since Apple first launched its own Maps app as part of iOS 6 last year, the service has gotten quite a bit better, but it is still reliant on 3rd party apps for things like public transit, but it looks like Apple may be putting that on its list for upgrades. A new job listing is making it look like Apple wants to make public transit directions native to Maps.
The job listing was posted two days ago, and it doesn't really beat around the bush on Apple's intentions. The listing bears the name "Maps C++ Software Engineer – Public Transit", and goes on to mention not just the need for a software engineer for the project, but that the prospective employee would be working on the "Transit Routing Team" to work "on one of the most anticipated features of Apple Maps."
Of course, given that Apple's app updates can only come as part of a full OS grade, it is likely that users will still have to wait until September 2014 at the earliest before seeing public transit routing added to Maps.