Analyst meets with Apple management, hints at upcoming 'killer iOS app' for mobile payments
4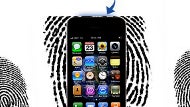 Morgan Stanley analyst Katy Huberty recently met with Apple management, and shot a note to clients indicating that there is a "killer iOS app" in the making from Cupertino, as well as some sort of new Internet service.
While the web stuff might simply be the
iRadio streaming music setup
we've already heard so much about, the killer app is more interesting here. The analyst claims that it will be akin to the Siri launch with
iPhone 4S
that put Google on its toes, and made it speed up the launch of the Google Now virtual butler and the excellent Voice Search recognition service in its latest Android versions.
She even went as far as hinting about the new app, giving
Passbook
and mobile payments as an example. We've heard so much about a
fingerprint authentication coming with the iPhone 5S
, that will be somehow connected to a mobile payment initiative on Apple's part, that we'd be surprised if this doesn't materialize.