Apple joins Instagram, can you guess the handle?
6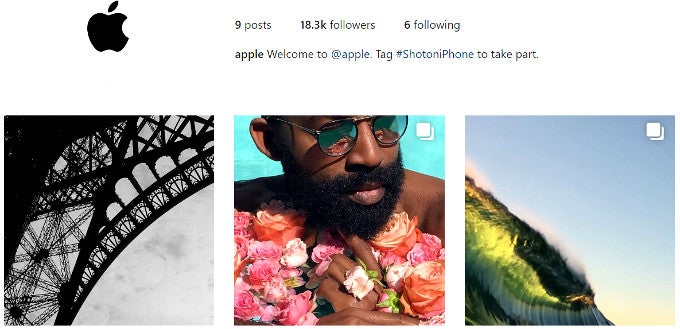 It's been a long time since we put Apple and Instagram in one sentence, but on this very Monday, the team from Cupertino finally stopped being a Luddite, and embraced the inevitable - their own Instagram account.
So far, Apple's own spot in the image-centric social media is populated with photos and videos from its "Shot on iPhone" campaign (what else), though we can't help but wonder "why now?"
Is it something to do with the upcoming
iPhone 8
and its
vertical dual camera
set? We'll know more when we see its first samples, but for now you can head over @apple on Instagram, and enjoy the fine camera work of the current iPhone crop.