Apple is testing a floating keyboard inside the iOS 10.3 beta
13
Digging through iOS 10.3 beta code, developer Steve Troughton-Smith discovered two "hidden" keyboards for the iPad. In all likelihood, Apple is testing these internally and potentially preparing them for release with iOS 11.
The first keyboard floats above apps and other content in a window you can move around anywhere on the screen. It supports trackpad mode as well, letting you control cursors during text input. With such a keyboard, you can open two apps in split-screen mode and enter text in both, without having to minimize the keyboard.
The second keyboard supports gesture input, letting you swipe left and right on keys for backspace and spacebar functionality.
These keyboards could make it to the iPhone as well, though when, if, and in what shape is anyone but Apple's guess. Its plans will become clearer at the WWDC event in June, where iOS 11 and its new features will be discussed.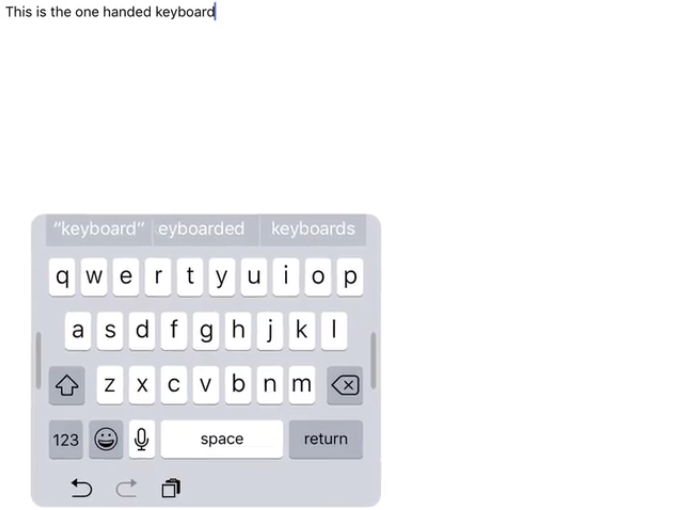 The keyboard is floating above the text app
ALSO READ
Recommended Stories