Apple is most popular electronics brand among youths, says poll
54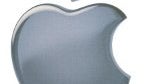 In a new poll recently conducted by Harris Interactive,
Apple is the most popular electronics brand
in most categories, with the exception of gaming,
among America's youth population ages 13-24
.
Harris Interactive is a market research firm that considered a few factors when conducting the poll. The factors that they used to judge the popularity of each brand were familiarity, interest in buying and quality. Apple was put up against other well-known brands such as Sony, Samsung and HTC.
The
Apple iPad 2 beat out the Motorola Xoom in the tablet category
while the iPhone beat out various Android devices from Samsung and HTC. Apple also had the edge as far as computers go, beating out both Sony and HP.
Where
Apple doesn't even come close to being the most popular is gaming
. While iOS provides some nice mobile gaming it still can't compete with the likes of the Nintendo Wii, the Sony PlayStation 3 and the Nintendo DS. Those were the top three vote getters according to Harris Interactive.
Apple's popularity has never really been in question so all this study did really was confirm what was pretty obvious. Of course it isn't the most popular among everybody and never will be. Tell us what you think about this study in the comments below.
source:
Electronista