Apple probing Goldman Sachs to finance the purchase of new iPhones
26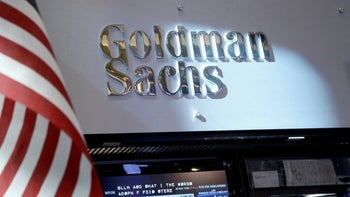 Apple has been working with Goldman Sachs for its investment banking needs for a while now, but the latest rumor pegs the duo as taking the financial relationship to a whole new lеvel. Wall Street's renowned investment bankers are looking to score a big client for their budding commercial banking push, and it seems that Apple might do the trick.
The financiers from Cupertino are reportedly in talks with Goldman Sachs' retail banking arm to be the next iPhone and iPad purchase lender. When carriers phased out phone subsidies, Apple started offering an iPhone zero-interest loan program with Citizens Financial in the US for upgrades, as well as options for other Apple device sales. Back in November, Apple's CEO Tim Cook
touted installment plans
as a way to cushion the price of a $999 handset like the iPhone X, saying that, at $33 a month, it comes about the same as skipping one cup of Joe a week
"at one of these nice coffee places
."
Still, smartphone shipments fell the most on record in Q4, and research firms blamed the ever-rising flagship phone prices for it, resulting in longer upgrade cycles. Thus, providing hesitant iPhone buyers with new options to purchase may be just what the doctor ordered, hence the talks with Goldman Sachs on those extra sweet zero-interest loans that might land with the
iPhone 9, Xs and Xs Plus
, or whatever Apple names the 2018 crop.