Apple iPhone emits three time the radiation as the Samsung Galaxy S III?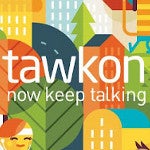 everyone was concerned about the health hazards of using a cellphone?
Worries about brain tumors even led to
regulations in San Francisco
that would force handset retailers to post specific radiation numbers for each model for sale. That order
was later rescinded
, but for some people, the fear remains. Some believe that the danger of developing tumors from a mobile phone can be measured by the SAR or specific absorption rate which is supposed to measure how much radiation your body is receiving from a handset. The lower the number, the safer you are believed to be.
A company called tawkon produced an infograph that shows the amount of radiation emanating from different handset models. According to tawkon, an Apple iPhone releases
three times the amount of radiation
as the amount emitted by the Samsung Galaxy S III. The company
offered an app for the App Store
that would warn Apple iPhone users when radiation levels from their device were
getting dangerously high
.
About a year after we originally wrote about the app, Apple removed the app from the App Store
saying that there was no interest in the app
. At the time, there was a question of whether that was the real reason for tawkon's removal from the online applications store. After all, senior Apple executives had given high marks to the app's functionality and looks and had even helped the developers get the app through API restrictions and into the App Store. Some believe that Apple had forced the removal of tawkon because it did not present the Apple iPhone in the best light.
The good news is that the app lives on in the Google Play Store where Android users can be warned when the radiation on their phone is too high. It is a free app available for users of Android
2.1
and higher.
source:
Google Play Store
via
Phandroid