App measuring the level of radiation the iPhone emits is rejected because there is "no interest" in it
16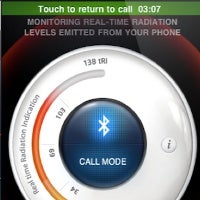 The possible adverse effects from radiation on human health is one of the most talked about topics following the (ongoing) situation in Japan's Fukushima Nuclear Power Plant. The fact is, our phones emit a certain level of radiation too, although many studies from various respectable sources claim there is no health risk from everyday phone usage.
That's why it's a bit strange that an app measuring the level of radiation originating from your iPhone was rejected. After the CEO of the company that created it mailed Steve Jobs to ask why, he received a simple "no interest" answer.
We are not convinced this is the sole reason why the app was rejected, but it's useful to take into account that tawkon's team has had talks with senior Apple executives. These lads praised the app's functionality and graphic appeal, not to mention that they gave the tawkon guys some tips how to bypass API restrictions and get an App Store approval. In their own words:
"We tried the front door via Apple's App Store, including great discussions with senior Apple executives at their Cupertino headquarters who praised our app functionality and graphic appeal, and explored various technical solutions with us to overcome API restrictions and get tawkon onto the App Store."
Radiation is a natural phenomenon and some places (like Ramsar in Iran, which is, by the way, a popular tourist destination) have a natural radiation levels that are considered to be dangerous - and yet, people live in there. Despite that, we surely have the right to know what level of radiation our phones emit, and it's a bit unsettling when an app like this one is rejected because there is "no interest".
The app is available for jailbroken iPhones. To find it, open Cydia and type "tawkon".
source:
tawkon
via
9 to 5 Mac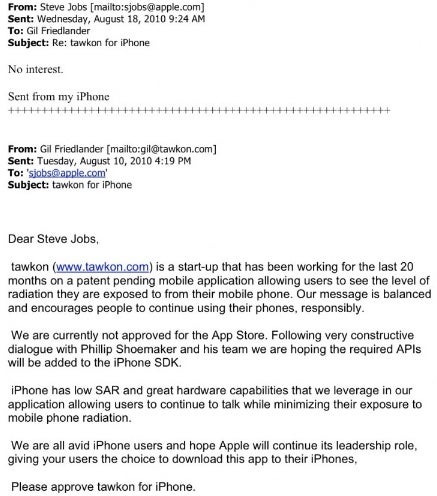 The letter from tawkon's CEO to Steve Jobs