Apple iPhone X buyers will wait three weeks for the phone before switching to another manufacturer
34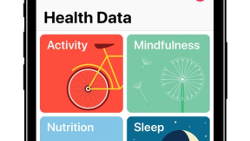 Bernstein analyst Tony Sacconaghi said today on CNBC that if the tenth anniversary model of the Apple iPhone is delayed by a lengthy period of time, consumers are going to switch to a different phone manufacturer for a new handset. The tipping point, according to Sacconaghi, is a wait of three weeks. Any delay longer than that will have holiday shoppers thinking about switching brands away from Apple.
Apple has faced several production delays involving the so-called iPhone X,
including problems with low yields on the OLED panels they received from suppliers
. Apple needs to have these panels arrive at the assembly line cut perfectly to accommodate the "notch" at the top of the screen, and the "ears" to either side of the notch. Last month, a Foxconn executive wrote on his Weibo page that 40% of the OLED panels that were received at the assembly line were not making the grade.
Apple will unveil the Apple iPhone X on September 12th, along with the Apple iPhone 8 and Apple iPhone 8 Plus.
Pre-orders are rumored to begin on September 15th
with the new 2017 iPhone units expected to be released a week later. The iPhone X could be priced in a range of $999 to $1,199, with the base model carrying 64GB of native storage. The other two variants include a model with 256GB of storage, and one with 512GB of native storage. The latter would be the largest amount of flash memory ever found on an iPhone model.
source:
CNBC