Apple iPhone 7 and 7 Plus camera details and specs emerge: here's the sensor size and what it means
65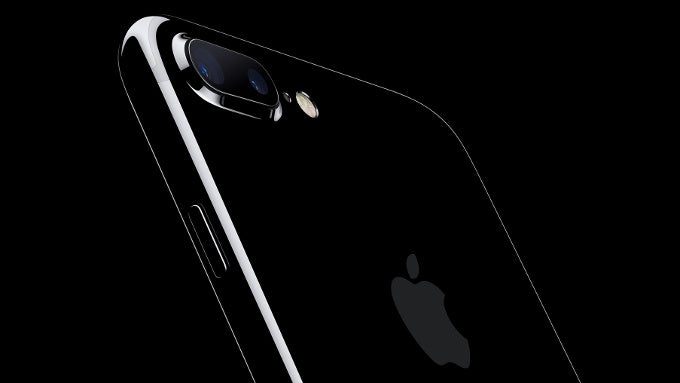 The Apple iPhone 7 and iPhone 7 Plus are an evolution of the already successful formula of the iPhone 6 and 6s family of phones: they don't bring a huge change to the design, but they do introduce a ton of improvements under the hood. One such big change is evident in the camera department: while the camera remains a 12-megapixel unit, there is now optical image stabilization (OIS) on the 4.7" iPhone 7, while the iPhone 7 Plus adds a secondary, telephoto lens in addition to the traditional wide-angle lens.
Apple has been getting more and more transparent with specs, but there up until now, there were still quite a few details that remained a secret about the new iPhone 7 and 7 Plus camera.
The larger the sensor, the better a sensor should do in low light
Probably the most important missing piece of the camera puzzle was sensor size. In contrast to traditional film-based cameras, modern cameras and phones use a sensor that captures the light coming in through the lens, and the larger that sensor the more light it can get and this gives it a theoretical advantage, so that it can capture better, more lit pictures in dim light. The numbers used to describe sensor sizes, however, date back to ancient TV tube times and are given in fractions of an inch: 1/2.3", 1/2.6", 1/3", 1/3.2", and so on. These are given in an ascending progression, so the 1/2.3" is the largest of the bunch (in fact, this is the largest sensor size for most modern phones).




So what about the iPhone 7 and iPhone 7 Plus, how big is the sensor inside the two new phones? The recently published pictures from the iPhone 7 Plus finally reveal that information, but it's not a huge surprise: the iPhone 7 features an equally sized, 1/3" sensor, which is the same size as the iPhone 6s. Apple's marketing chief Phil Schiller had already revealed that the iPhone 7 and iPhone 7 Plus have identical main camera, so naturally, the iPhone 7 also has a 1/3" sensor, but what about its secondary camera sensor with the telephoto lens? Pictures from the 7 Plus reveal that the telephoto lens is actually smaller at a physical size of around 1/3.6".




Compared with some mainstream phones, the iPhone 7 has a smaller camera sensor (which means a theoretical shortcoming): the Samsung Galaxy S7 has got a 1/2.5" camera sensor, while the LG G5 has a 1/2.6" one.




There are still some minor details like the camera sensor make and model, but those could be revealed at a later stage.