Apple iPhone 6s and Apple iPhone 6s Plus are cheapest in the U.S., most expensive in France
37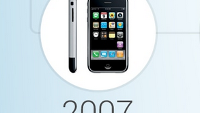 An interesting infographic from Voucherbox.com reveals that when converted to British Pounds, the price of both the
Apple iPhone 6s
and
Apple iPhone 6s Plus
are the cheapest in the U.S., and are the most expensive in France. Both models are roughly 29% more expensive in France than in the states. After the U.S., Canada is next on the list with iPhone 6s prices 5% higher than in the U.S.
Other data shows that if you live in the U.K., and spend less than £27 British Pounds ($42 USD) a month on a Pay As You Go plan, you are better off buying the iPhone 6s at retail instead of signing a two-year contract and buying the phone for a subsidized price. The tipping point for the Apple iPhone 6s Plus in the U.K. is £26 British pounds a month. Pay less than that in the U.K. for a heavy use data plan for the iPhone 6s Plus, and your best bet is to buy the phone without a subsidy.
Lastly, a chart shows the launch price and current value of past iPhone models. All of them are worth less than their launch price except for the OG
Apple iPhone
. Probably due to its historic significance, the original iPhone is worth £238 British Pounds ($370 USD) versus its launch price of £235 British Pounds. The Apple iPhone 3G, for comparison, is now worth only £30 Pounds ($47 USD) after launching at a price of £299 British Pounds in 2008.
We cut the infographic up into bite-sized pieces for you to read. Click on the slideshow to check it out.
source:
Voucherbox
via
TechRadar