Apple iPhone 5 video rounds up all rumors and concepts
81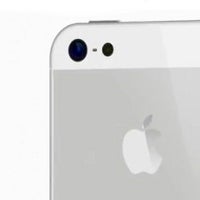 The
iPhone 5 is coming
- Apple has confirmed earlier today an event scheduled for September 12th, and all clues point to the sixth-generation iPhone being unveiled. Right before that, it's a good time to take a look at the rumors and concepts we've heard, but instead of going through all of them on paper, this last concept round-up video allows us to just watch.
Right now, all sources agree on a couple of things about the iPhone 5 - it will have a larger, 4-inch screen with 16:9 aspect ratio, LTE connectivity on board and a thinner body and different design.
Now, Apple enthusiast Sam Beckett took all those whispers combined them with what's known for the upcoming iOS 6 and started putting all those elements together with icons drawn and animated from scratch. It's a neat visualization of all we know the iPhone 5 should be and it seems that this time around Apple's notorious secrecy has failed and the rumors will nail it. Does this make you happy or kill the excitement? And how do you like that very possible round up of what the new iPhone might look like?
source:
Sam Beckett
via
Nowhereelse