Apple iPhone 5 sales might reach 250 million over its lifespan
39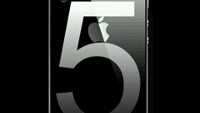 The new iPhone is not even announced yet. And even worse, we don't even know whether it'd be the iPhone 5, iPhone 4GS or iPhone supercalifragilistic (hopefully!), but judging by a detailed analysis of iPhone sales so far, there's a chance that the next phone from Apple could reach 250 million sales over its lifetime if it stays on shelves for as long as the iPhone 3GS, according to analyst Horace Dediu of Asymco.
There's a simple measure for iPhone sales so far. Phil Schiller, Apple's marketing head, himself admitted that when looking at sales, the company is guided by the following simple principle:
"Each new generation sold approximately equal to all previous generations combined."


Bringing in some cumulative numbers, we see that the rule holds true for the iPhone 3G, 3GS and iPhone 4, while the iPhone 4S is halfway through.
- For the iPhone 3G, it beat the original with nearly four times more sales.
- The iPhone 3GS beat the original and iPhone 3G combined with a factor of 1.6.
- The iPhone 4 also sold more than the three earlier models combined.
- The iPhone 4S is still young and already sold half of what the first four models did, but it'd continue selling for quite a while so the prospecst are there.
If - and that's one big if - such dynamics persist, the iPhone 5 (call it supercalifragilistic, if you prefer) could sell a total of the whopping 250 million over its whole lifespan. It'd have a much harder task at beating the first five iPhones cumulatively. Check out the graphs below to see the sales charted for yourself. Could Apple really achieve that with the new iPhone? Let us know your thoughts below.
source:
Asymco
Recommended Stories