Apple iPad mini 2 LCD displays to come from Samsung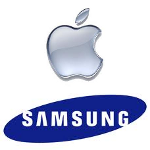 While you still wouldn't invite Apple and Samsung to the same dinner party, the truth is that when it comes to delivering quality parts in the quantity needed, the purchasing department at Cupertino still keeps Samsung in its Rollodex. A published report out of Korea on Thursday said that Samsung will be delivering LCD displays for the unannounced
Apple iPad mini 2
with a Retina display. The screen is expected to have a resolution of 2048 x 1536. If that sounds familiar, it's because that is the resolution for the 9.7 inch screen on the full-sized Apple iPad. You can expect a much higher
pixel
density on a new iPad mini if that resolution figure holds true.
Meanwhile, besides the iPad mini sequel, the same report says that Samsung will also provide Apple with LCD panels for the fifth-generation Apple iPad which will include a
narrower bezel
than previous models of the slate. Apple has wanted to stop using Samsung as a supplier because of the acrimonious court battles between the two rivals. But unfortunately for Apple, AU Optronics and Sharp have had problems with the quality and yield from their production line.
According to the published report, LG Display will also involved in sending Apple displays for the next iPad mini and has been increasing its supply of panels to the tech giant.
source:
ETNNews
via
AppleInsider