Apple iPad Air 3 tipped to come with LED flash, four speakers
25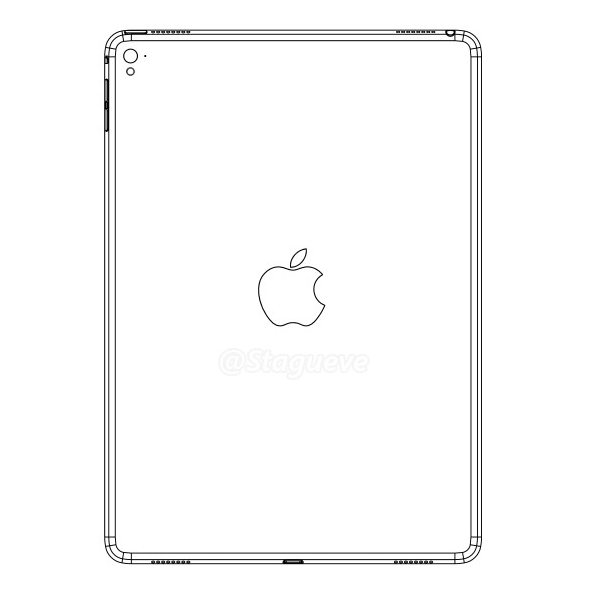 An alleged leaked iPad Air 3 schematic
According to a leaked schematic originally published by French tech blog Nowhereelse, the upcoming Apple iPad Air 3 will come with a number of small but important hardware tweaks.
Before we get to the full details, it should be noted that the source is said to have an on-off track record when it comes to reporting on upcoming Apple devices. As such, make sure to digest this information with a healthy dose of skepticism.
Probably the most interesting new hardware shown by the alleged leaked schematic is an LED flash on the back. None of the previous iPad models came with an LED flash, a decision that seemed to suggest that Apple isn't fully supporting tablet photography.
Despite the lack of an LED flash, however, many iPad users routinely snap pictures with their iOS tablets. As such, the introduction of an LED flash - should the feature become a reality - has every chance of being interpreted as a sign that Apple is getting behind iPad photography. Unfortunately, however, there is no mention of a potential camera upgrade over the 8MP primary camera on the current-generation
Apple iPad Air 2
.
The same source also claims that the upcoming Apple iPad Air 3 will come with four speakers, a hardware feature that's already available on the larger and more expensive iPad Air Pro. Given that movie-watching is already one of the primary uses of an iPad, the introduction of two additional speakers (compared to the iPad Air 2) would allow for a better movie experience overall, especially when coupled with the high pixel densities that we've become to expect from Apple's iPad lineup.
According to previous rumors, the Apple iPad Air 3 might be introduced at some point during the first half of 2016. Unfortunately, however, details are rather scarce at this point. If Apple is indeed planning to launch a new Apple iPad Air model by this summer, unofficial sources are very likely to reveal more details regarding the hardware and the software in the upcoming weeks/months. As always, we'll be here to gather this information, filter it, then tell you all about it.
What do you guys think of this rumor? Would you be interested in an Apple iPad Air model with an LED flash and quad speakers?