Apple iPad 3 benchmark tests
36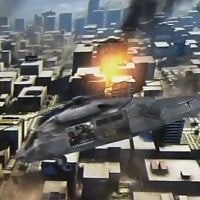 Are you hungry for raw figures showing off the kind of processing power that's possible with the
new iPad
? Well, we have the thing that might pique your interest, since we've taken some time out today to check out and run a few benchmark tests on Apple's latest golden boy. Not only that, but we also have the iPad 2 as a comparison to see how much better that new
Apple A5x SoC
really is in the greater scheme of things.
Alright, let's be frank here, we were perplexed right from the start with the results, and the more we thought about it, the figures put out by the new iPad simply goes to show why benchmark tests cannot all be trusted. As a matter of fact, it tells us why specs and hardware might not matter all that much with today's modern gadgets. However, we have to admit again that the new iPad still delivers the goods in terms of intuitiveness and instant action with nearly all of its operations. So whether it's opening up apps, pinch zooming, or kinetic scrolling, one this is absolutely certain – it maintains its lovable fluidity, which is impressive when we factor in its Retina display.
Enough of small talk, as we've mentioned, the results were rather confusing. So here are the results from our benchmark tests with both iPads:
Apple iPad 3: 896.998 Mflop/s at 0.7449 seconds

Apple iPad 2: 896.144 Mflop/s at 0.7456 seconds

Apple iPad 3: 60.203865 frames per second
Apple iPad 2: 60.26154 frames per second

Apple iPad 3: 40 FPS for 1 single comet, 40 FPS for 10 comets
Apple iPad 2: 55 FPS for 1 single comet, 60 FPS for 10 comets

Confused much? Well, we can't argue that undeniable fact, mainly because it seems that the new iPad doesn't go beyond its predecessor, and in the CometBench test, the iPad 2 actually produces the better results. Crazy, right? The more we you think about it, the figures simply lead us to believe that these benchmark apps haven't been optimized – so yeah, they don't necessarily tell the true tale.
In order to find that out, we decided to run and play a few graphically intensive games, and in our case, we used
Grand Theft Auto 3
and
Modern Combat 3
. Initially, it was difficult to notice any difference in performance or gameplay, but as soon as we took control of a car in GTA 3, it was apparent that the controls were tighter on the new iPad. Moreover, it kept a solid frame rate as we cruised through the alleys and back-ways of the city – whereas on the iPad 2, we notice some skipped frames and less responsive controls. Conversely, we experienced the same results with Modern Combat 3, but honestly, it was only a tad bit better on the new iPad. So to tell you the truth, gaming is definitely one aspect where the new iPad shows its prowess, though, we'd suspect that developers would be fine-tuning titles in the future to take advantage of the quad-core GPU of the new iPad.
So there you go folks! There isn't a whole lot of difference in terms of visual performance improvements with the new iPad with basic operations, but it is recognizable with some games. Naturally, some people will still be confused by it all, but think about this – the new iPad doubles the resolution of its predecessor. Therefore, it's safe to say that the Apple A5x is doing its job in maintaining the iPad's loveable performance.