Apple iPad 3 announcement coming March 7th, launch mid-March?
5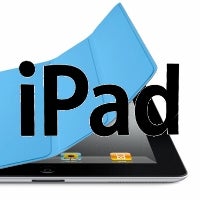 The Apple iPad 3 is getting unveiled on
Wednesday, March 7th
, according to sources with a good track record quoted in the latest scoop coming from Rene Ritchie. Apple-focused blogger Jim Dalrymple confirms it, and it definitely seems like we finally have an iPad 3 announcement date that is matching or very close to reality.
The third-generation iPad will come with
three major improvements
. The one that most agree on is a high-res 2048×1536 Retina screen, the other two are very, very likely, but not completely certain - a quad-core Apple A6 SoC will probably be there, and 4G LTE support is probably also on board. An LTE iPad would be a good fit for Verizon and AT&T, but most other carriers globally don't yet support the faster network technology.
Finally, there's also the logical possibility of Apple
bumping up the iPad's so-so cameras
. All of those novelties however would have to fit the $499 price point, which still looks aggressive when compared to other similarly outfitted tablets.
When it comes to the
iPad 3 release date
, it seems that the window between the announcement date of March 7th and March 9th when the music SXSW event is too narrow, so chances are that the tablet will hit shelves later, in mid-March. Finally, ex-TechCrunch's MG Siegler speculates that the actual date could be March 16th.