Apple still struggles with spam on iMessage in China, seeks help from carriers
3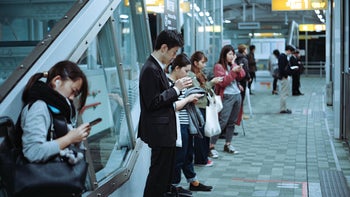 Apple found itself in a bit of a pickle recently when iPhone users in China started receiving
multiple spam messages through Apple's messaging app
. The messages promote various gambling sites and casinos, which are illegal in China. The government is putting pressure on Apple to take care of the problem and now the company is resorting to the help of Chinese mobile carriers.
It's unclear how the network operators can help Apple in this case, considering that iMessage uses Apple's own servers and the communication between users is encrypted. It's likely that they would be asked to provide Apple with information about the owners of the phone numbers the messages are coming from, so it can stop them from the source.
On their own end Apple is employing advanced machine learning algorithms that will help detect spam messages. Additionally, there are also new ways for users to block numbers that send out malicious texts.
Apple isn't the only company that has trouble with phone spammers. The Chinese government has an ongoing battle against spam and even has a dedicated organization called "China Anti-spam Alliance". The aggressive marketing practice is a major problem in the country where competition between companies is fierce and they are using any opportunity to get more customers.
Will the combined efforts of Apple, carriers and government give results? We're sure they'll let us know if they succeed.
source:
Reuters