Apple hopes to boost iPhone sales by giving Chinese consumers a new payment option
9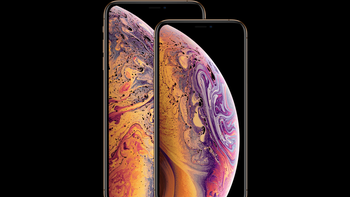 Apple is having a tough time selling the iPhone in China. We've previously pointed out a variety of reasons for this, but it is worth repeating. The strong dollar forced Apple to price the
iPhone XR
for more than the
Huawei Mate 20 Pro
, and the U.S.-China trade war has negatively impacted the Chinese economy. In addition, a strong wave of nationalism in China has popped up in reaction to what is perceived in the country as U.S. bullying of Huawei.
In reaction to the strong buck,
Apple cut wholesale prices of the 2018 iPhones in China
, and CEO Tim Cook has alluded to changes that Apple will make this year in order to combat fluctuating foreign exchange rates. And today,
Reuters is reporting
that Apple and China's Ant Financial Services Group have come together to offer interest-free financing for iPhone purchases. This has become commonplace in the U.S., where most iPhones are bought using 24-month interest free financing. But in China, this will be the first time that Apple will offer financing for its smartphones without charging interest.
On Apple's website in China, the "more affordable" iPhone XR is now available for a price of 271 yuan ($40.31 USD) a month. The
iPhone XS
can be purchased for monthly payments of 362 yuan ($53.92 USD). In the country, the 64GB iPhone XR is priced at 6,499 yuan and the iPhone XS is available for 8,699 yuan. This means that it would take 24 months for a Chinese consumer to pay off his iPhone purchase.
Will this plan help sales of the 2018 iPhone models perk up in China? It might, but it won't be an incentive for those in the country who have given the iPhone a wide berth because of non-financial reasons.