Apple hires the developer of MobileNotifier app; future versions of iOS could benefit
10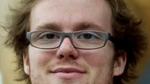 MobileNotifier is an app for the Apple iPhone that offers, "
iOS notifications done right
". It is similar to the notifications bar on the BlackBerry 6 OS. The lead developer of the app, Peter Hajas, has seemingly been hired by Apple. Obviously, the guys in Cupertino are planning to
incorporate
a similar style of notification system in an upcoming iOS build.
Hajas recently announced that he was taking a break from MobileNotifier for awhile. When pressed for a reason, he simply retorted that it would be worth it for him to leave, saying that, "if you look around hard enough, you'll probably figure it out." He then signed the post, "Until then, stay hungry and stay foolish", which is a comment made by Apple CEO Steve Jobs during his 2005 commencement speech at Stanford.
Perhaps the best clue was a tweet written by Hajas that was discovered by Redmond Pie. It says, "@brittaahh I'm glad you like it! I'll see what I can do :) I will be back for a few weeks, then I'm off to work in CA at a "
fruit
" company." Unless there are some new tech companies named Grapes or Banana in California, it is safe to assume that Hajas will be toiling for Apple. On a list of employers, he names Apple as his place of employment as an intern from May of 2011 to present. Why an intern position? It is said to be how things work at Cupertino with new hires given that title until it is seen how they
mesh
with current employees before given the key to the bathroom.
source:
MobileCrunch