Apple has sent 250 employees to CES, iOS marketing head spotted
33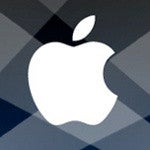 Apple and CES
don't pair well together - Cupertino has turned its back on the largest consumer show in Las Vegas and is holding its own events. The company can afford it - it has the hottest products and media attention, but nonetheless it's invisibly present at CES as well.
Not only with the numerous accessories for its products that are on display on the showroom floor, but allegedly - with
250 employees
, registered to attend the show, according to a Reuters report.
There are no official demos or keynotes, but
Apple's head of iOS product marketing
, Greg Joswiak, was spotted walking around and near the Sony booth.
Now we have no idea what are those 250 Apple employees doing there, but at such big of a show, it's definitely a good place to be getting acquainted with what the competition plans, plus some key meetings might be taking place. CES is still too big to ignore, don't you think?