Apple has filed a patent for wireless inductive charging mat for iPhone, other mobile devices
89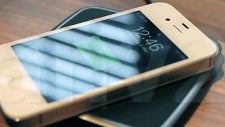 Despite recently saying that it doesn't find much practicality in offering wireless charging for its mobile devices, a
patent filing from 2011 suggest Apple might be working on a solution of its own
. What's more interesting - that solution might turn out to be way more interesting than what Nokia last announced for its new Lumia Windows Phone 8 smartphones.
"Having to create another device you have to plug into the wall is actually, for most situations, more complicated,"
Apple's marketing head Phil Schiller explained at Apple's iPhone 5 unveiling.
That comment came in regards to Nokia's charging options which allow you to wirelessly charge only one device with a separately purchased accessory like a dock or a pillow. Now, Apple's patent however shows that the company wants to built something that might be even better - a charging dock that is pictured to juice up more than a single device.
Also, as patented, the Apple wireless charger will be able to tell whether you've placed your device back up or down, and pick a particular behaviour in either case. If the device is back down for example it'd charge, and if it's back up it could charge and sync at the same time. Neat!
The patent filing is called
"Device Orientation Based Docking Functions,"
and details how physical orientation changes the behaviour of the device on the dock. The patent was originally filed by Apple in March 2011.
Could we really see a wireless charging iPhone in the near future? Do we need it? Let us know what you think in the comments below.
source:
AppleInsider