Apple granted patents for bezel-free display and in-screen Touch ID button
48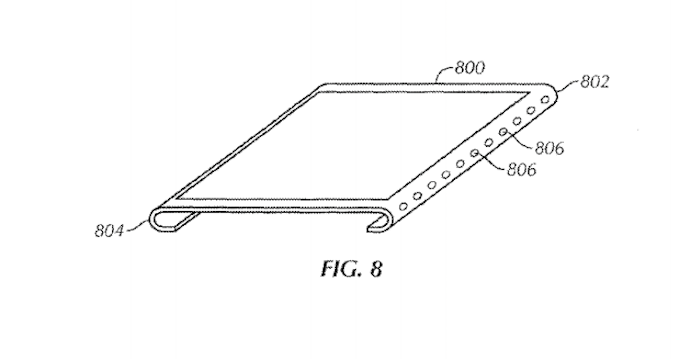 Ok, folks, we might actually be onto something quite certain about the next iPhone – it's not the name, we don't know for sure that it's going to be
iPhone 8
. It's more exciting than that!
Apple has been granted two quite 'big' patents today that indicate a bezel-less, edge-to-edge display, and a fingerprint sensor embedded inside that display. Can we really safely conclude that the next Apple flagship will rock a display, such as the one shown in the patent pics?
Well, no one at Cupertino has said it out loud yet, but the dots here connect by themselves, really. Patent images released today reveal a body of a generic, nameless device that indeed features screen edges that wrap around the sides of it. 'Reducing the border area of a device' is the actual name of the patent, which, however, does not say 'eliminating' the border area – a point of concern? Not really, as the text specifically explains that the edges will represent bent sensor display panels, ridded of non-functional panel space.
In particular, a flexible substrate can be used to fabricate the display panel and/or the touch sensor panel of a mobile electronic device so that the edges of the display panel and/or the touch sensor panel can be bent.
As for the Touch ID sensor, tech manufacturers have struggled for some time to build a display with embedded fingerprint sensors. Apple's patent explains that its main purpose would be to ease on-screen authentication. Reading through the patent, it's interesting to explore the tech behind the sensor. The actual fingerprint reading does not take place at screen level, but input from the sensor panel is transported for processing to a different part of the device.

While all of this does gets us truly excited about what tech Apple might offer in the next iPhone, we are an official statement short of knowing whether the instant patents will indeed make a debut in a device this autumn.