Apple granted patent for an all-glass, water-resistant mobile phone
9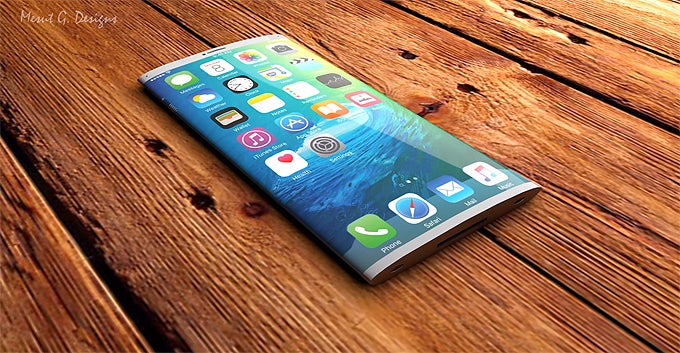 The United States Patent and Trademark Office (USPTO) has granted Apple a patent filed for in April 2014, envisioning an all-glass mobile device with a wraparound screen. Although patents don't always come to fruition, they are often times at least partially telling of what the tech of tomorrow may be like. So, with that in mind, and just hours away from Apple's big unveiling, let's take a look at what the future might hold for the next generations of portable iDevices.
The newly granted patent envisions the creation of a mobile device with an all-glass body, the entirety of which, or just portions, can be transparent or at least translucent. The casing can be formed from a unibody hollow glass tube or two glass panels bonded together and hermetically sealed for a water-resistant device. The bottom and top of the enclosure will be sealed with special caps.
Another interesting tidbit from the patent, is the internal rail system seen on the image below. It is interesting to note that this design, although not in any way indicative of what a future iPhone may look like, is very reminiscent of a 4th or 5th generation iPod Nano in more than one way. The most obvious resemblance is, of course, the oval, wraparound, unibody design, but it's not the only one. The 4th and 5th generation iPod Nanos, and older iPods, employed a curious rail system in their designs, which, by way of two grooves etched along the sides of the casing from the inside, allowed for the easy removal and insertion of all the internals. Everything, apart from the LCD screen, was assembled in a convenient stacked parallel arrangement which allowed for the hardware inside to be removed in one piece. Old iPods also had the bottoms and tops of their housings closed off with caps, much like the newly granted patent envisions for future Apple mobile devices.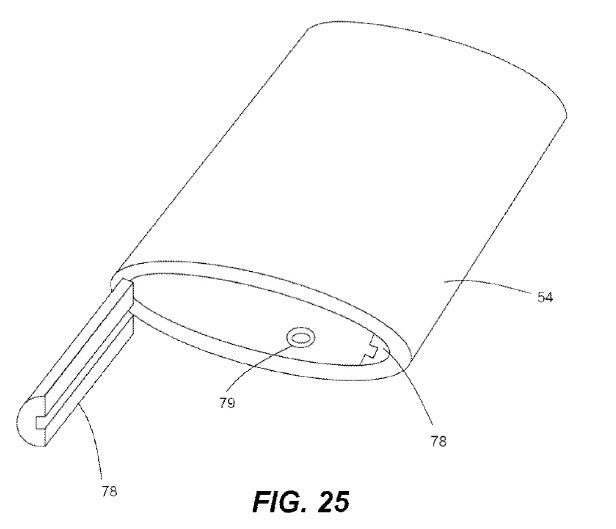 This is not the first time we're seeing this type of design make an appearance in Apple's plans for the future, as another patent application dating back to
September 2011
, envisions a mobile phone with a very similar design, albeit less oval in its cross-section. Now, this is not to say that one of the future iPhone generations will literally end up looking like an oversized iPod Nano, or anything like the render at the top of this article, which by the way is based on the aforementioned 2011 patent. The design schematics found in such documents should not be taken literally, but instead used as a vague reference to what features may be implemented in future devices based on the patent.
What is pretty much certain at this point, however, is that this year's iPhone models won't be based on design approach. Speaking of which, Apple's big 2016 event is mere hours away – to be held in San Francisco, on Sept. 7, at 10 a.m. PDT – and will likely see the unveiling of new iPhones, a new
Apple Watch
, the official launch of iOS 10, and much more. Tune in then for our live coverage of Apple's 2016 keynote.
Read more about the upcoming iPhone 7 models: