Apple gets warrant to turn over files inside Texas church shooter's iPhone SE
31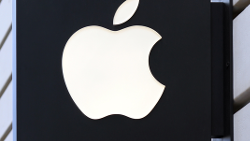 Back near the beginning of the month, Apple reportedly spoke with the FBI about
unlocking the iPhone that belonged to Texas church shooter Devin Patrick Kelley
. As we told you back on November 8th, Apple told the FBI that after the shooter had died of a self-inflicted gunshot, the law enforcement agency could have still used the fingers from his hands to activate Touch ID and open the phone.
Today, Texas authorities served Apple with a search warrant, seeking information on the files inside Kelley's phones. The iPhone was discovered on Kelley after the gunman was killed with his own weapon. Texas Ranger Kevin Wright obtained the search warrant on November 9th for the files inside the iPhone, a second mobile phone found on the scene, and for information stored in Kelley's iCloud account.
Apple's policy is to turn over iCloud information to law enforcement if a search warrant is presented. Information locked in an iPhone is another matter. You might recall that last year,
a federal judge ordered Apple to unlock the iPhone 5c owned by San Bernardino killer Syed Farook
. Thanks to some procedural blunders by the FBI, the only way to unlock the device would have required Apple to produce a new OS that was dubbed Govt. OS. Apple declined to do this because it would have threatened the security of every iPhone user in the world had the new OS leaked out. Eventually, the FBI allegedly paid to have the device opened, and the agency found no useful information inside.
According to the court records, Kelley sported an
Apple iPhone SE
and a LG 328BG feature phone. But the FBI refused to confirm this; special agent Christopher Combs, in charge of the San Antonio office helping the Texas Rangers, said "I'm not going to describe what phone it is, because I don't want to tell every bad guy out there what phone to buy."
Will Apple comply with the search warrant, or will this be a repeat of last year's long running battle with the FBI? Keep checking in to find out.
source:
SanAntonioExpress-News