Apple fixes PDF exploit via iOS update
7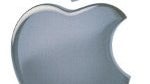 Apple has released a new version of iOS that fixes the PDF exploit so many of us have come to love thanks to the Jailbreakme.com website that's used for setting your iOS device free.
If you have already used Jailbreak.com to remove the shackles from your iOS device, then consider avoiding this software update unless of course you are unhappy with the performance you are seeing post-jailbreak.
The version of the iOS software that patches the PDF exploit is 4.3.4 for AT&T versions of the iPhone 4 and 4.2.9 for Verizon's CDMA models. If you want to update your software then just follow the customary process of plugging into your computer and downloading it via iTunes.
According to the description of the new software, it "fixes security vulnerability associated with viewing malicious PDF files." The software will work for the iPhone 4, the iPhone 3GS, the first and second-gen iPads and the third and fourth-gen iPod touchs.
The cat and mouse game between Apple and the hackers continues. Tell us what you think in the comments below.
source:
Engadget