Apple files with the USPTO for two new patents
44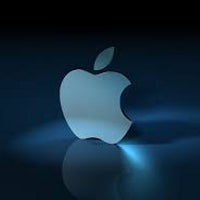 Apple has filed a couple of patent applications with the USPTO. One would allow iPhone users to control the brightness and contrast level of certain portions of the iPhone display instead of having to control the entire screen all at once. In the application, Apple points out that the system could work on selective areas of a screen using minimal user input. Besides making the screen easier to read, it could lead to better battery life as well.
The second patent is for a process that allows the Apple iPhone to automatically switch between the back camera and the front-facing snapper while FaceTime is being used. Visual or voice cues would allow the camera to automatically shift between cameras and viewpoints. The patent, "
Automatic video stream selection
" was published Thursday by the USPTO. While some newer smartphone models allow both front and back cameras to take photographs or videos simultaneously, the Apple iPhone's cameras only work one at a time although the user can toggle back and forth between cameras. The Cupertino based company says that bandwidth restrictions prevent it from offering the dual-camera input.
Apple's patent is based on two streams that monitors voice and video streams listening for pre-selected cues that determine which camera will be used. An example would be a FaceTime call where the rear-facing camera is used at first until a person's voice is heard which sets off a shift to the front-facing camera. Besides sounds, other cues, like lip movement, would allow for the switching of the camera.
A "Report Mode" starts with video from the rear view camera that shifts to the front camera once the user's voice is heard. In interview mode, the phone is in between the user and a subject. The front facing camera is used when the user's voice is heard and switches to the rear-facing camera once the subject starts talking. While this feature is not yet available for the iPhone, it is possible that we will see it on the Apple iPhone 5S.
source: AppleInsider (1), (
2
)