Apple files for ban on Samsung devices; both seek retrial on second suit
75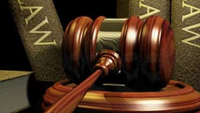 Apple has filed for a permanent injunction against the Samsung devices recently found by a jury, to have infringed on Apple's utility patents. Considering that
Judge Lucy Koh rejected Apple's similar request for an injunction
dating back to the first trial between the two rivals, it seems unlikely that she would grant Apple's request now. The latter claims that the continued sale of Samsung devices would cause it irreparable harm that monetary damages cannot resolve.
But considering that the evidence used by Apple to support the filing is a consumer survey, similar to the one used to seek a sales ban after the first trial, the odds are not in favor of the company receiving the injunction. And even if a sales ban were granted to Apple, Samsung could simply devise some hastily devised workarounds to bypass the infringement claims by Apple.
Apple and Samsung also both filed with the court, a motion for judgment as a matter of law. Samsung's filing took place late Friday and is sealed. Apple's filing asks for a directed verdict against several Samsung devices, treble damages or a complete retrial. The filing cites some of "
Samsung's improper and prejudicial statements to the jury
," and also adds some of Apple's unhappiness with the $119.6 million that it was awarded by the jury.
If you enjoy playing amateur attorney, or if you are a lawyer for a living, feel free to check out Apple's filings, both embedded below.
source: Scribd (
1
), (
2
), via
FOSSPatents
,
AppleInsider