Apple expected to sell about 8 million iPhone 5s by the end of launch weekend
52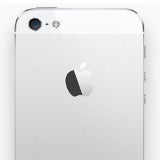 After the success Apple had with those pre-orders (the company accumulated
over 2 million pre-orders for its iPhone 5
during the first 24 hours), now some analysts have decided to try their luck at guessing the number of iPhone 5s Apple is going to move during the weekend after the official release of the device.
Piper Jaffray analysts Gene Munster and Douglas Clinton, who have quite a record when it comes to Apple, seem to be pretty confident that if Apple managed to register over 2 million pre-orders during the first 24 hours, it'll easily be able to sell some 8 million actual units by the end of this coming weekend.
Some of the things that has led them to believe this are that last year's
iPhone 4S
managed to generate about 1 million pre-orders, half of what the iPhone 5 achieved. Then, during the first three days of being on sale, Apple sold about 4 million 4S's. Apparently, Gene and Douglas think that the 2x more pre-orders of the iPhone 5 are an indicator that the manufacturer will be able to move 2x more units by the end of the first weekend.
Whether or not this is really going to happen remains to be seen. Meanwhile, the
Samsung Galaxy S III
, probably the iPhone 5's biggest rival, has just managed to sell over 20 million units after its first three months on the market.
via:
RegHardware