Apple depletes launch-day 128GB iPad Pro stocks, the Apple Pencil and the Smart Keyboard ship in 4-5 weeks
21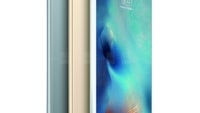 A couple of days ago, Apple opened up for iPad Pro online orders, more than a couple of months after officially unveiling its first jumbo-sized slab. Apparently, the customer interest has exceeded stock availability, and if you're looking to get some real productivity or creative work done on the
Apple iPad Pro
, you've got a bit of a wait ahead of you.
A few hours ago, Apple depleted launch-day stocks for the 128GB Apple iPad Pro in both the Wi-Fi only and cellular-enabled variants, and in all color options. At the moment, the Apple Store says that the 128GB iPad Pro models will be ready to ship in 5 to 7 days, although, at some point, Apple handed out estimates of 12 to 15 days.
While the 32GB Wi-Fi only units are still available for in-store pickup, those who really want to roll up their sleeves and get work done on the Apple iPad Pro will probably be better off waiting for the 128GB versions to become available. Like all iOS devices, the iPad Pro doesn't come with expandable storage, and it's hard to believe that 32GB will suffice if you plan on loading a bunch of documents, apps, and videos on the tablet.
Furthermore, it looks like Apple is also facing availability issues related to the two main iPad Pro accessories, the
Apple Pencil
and the Smart Keyboard. Both are indispensable for productivity-minded work, but both are now estimated to ship in 4 to 5 weeks.
At this moment, it's unknown if Apple launched the iPad Pro with limited stock availability or if customers rushed to get the new slab, but the former appears to be the more probable variant. What do you guys think?