Apple creeps closer to Samsung in global smartphone market share
19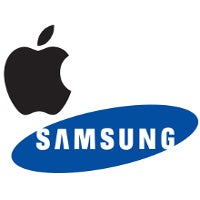 During the second quarter, Apple cut into Samsung's lead in the battle for global smartphone market share. The latest numbers have been released by Strategy Analytics, and they show that Apple gained 4.5 percentage points on Samsung from April through June. Make no mistake about it though, Samsung still leads the way with 20.5% of smartphone shipments during the period. But that number seems to decline each quarter, and Apple now trails its rival by only 9.6 percentage points.
While Samsung shipped 89 million phones for the quarter, a 7% decline from the 95 million it shipped during last year's second quarter, Apple saw its deliveries rise 35% on the back of its larger screened
Apple iPhone 6
and
Apple iPhone 6 Plus
. To compete with large-screened Android phones, Apple increased the screen size of the
iPhone 6
to 4.7-inches from the 4-inch screen sported by the
Apple iPhone 5s
. It also added the 5.5-inch
iPhone 6 Plus
phablet. Overall, Apple shipped 47.5 million iPhones during the period.
Huawei jumped over Microsoft to take third place in the rankings. A strong 49% increase in smartphone shipments to 30.6 million units propelled the Chinese manufacturer past the software giant. Huawei could be rewarded by Google as
speculation has the company producing one of two new Nexus handsets
to be released later this year. Microsoft had a stunning 45% decline in shipments to 27.8 million phones as buyers remain frozen by the lack of new high-end models, and the impending launch of Windows 10 Mobile. The latest report
has the new OS build arriving in November
.
With a 31% increase year-over-year to 19.8 million units, Xiaomi rounds out the top five. The upstart manufacturer now controls 4.6% of the global smartphone market. If your favorite manufacturer wasn't listed in the top five, it was thrown into the "Others" category. The latter group saw shipments rise 4% and owns 50.6% of the smartphone market. "Others" includes companies like HTC, LG, Motorola and others.
Overall, 434.6 million smartphones were in transit during the second quarter, a gain of 1.5% from last year's figure.
source:
StrategyAnalytics
via
AndroidCentral